"Announcing a Fast, Easy Way
To Get Your Fiancee Visa."
Avoid the hassle of dealing with the government bureaucracy. Let us give you professional assistance at a fee you can easily afford!
Start a new Life in the USA with a Fiancee Visa!

Nobody Can Get Your Fiancee Here Faster!
With the coveted K1 fiancee visa you, as an American citizen, can marry your Filipino fiancee in the United States. The K1 fiance visa gives your wife-to-be the opportunity to do important and fun things such as meet your family. She will also be able to see if she likes the United States before making that final decision to be with you.
Fiancee Visa Preparation Services for U.S. clients
We can help you begin your new life with your loved one. We make it very affordable and easy to bring your loved one to the United States. We are Filipina Fiancee Visa Service. We are the number 1 company doing fiancee visas for the Philippines. We are experts with the Philippines fiance visa process and K1 visa preparation. We work exclusively with American Citizens who have fiancées from the Philippines. We specialize in the Philippines.
Our friendly and professional Visa Department has helped thousands of couples get their K-1 Fiancee Visa, K-3 Visa, K1 Visa, CR-1 Spouse Visa, Marriage Visa, and their Adjustment of Status (Green card).
Let The Experts Help You!



We serve all 50 states
We are located in West Covina, California. We assist clients all over the United States, Guam, Puerto Rico, and U.S. service members stationed around the world with getting a Fiance Visa or a Spouse Visa. Most of our clients live nowhere near us. It makes no difference whether you live close to us or half way around the world.
Mga Taong Mapagkakatiwalaan
at
Trabahong Maaasahan!
Fiancee Visa or Marriage Visa?
A fiancee visa is the fastest and easiest way to go. A fiancee visa will take about 4-6 months to get them here. A spouse visa will take 6-9 months to get them here.
With a fiance visa you only need to have met in person. With a spouse visa be aware that it takes a foreigner 3 weeks to get married in the Philippines because of the paperwork and red tape involved.
The total cost to get a fiancee visa is about $1,353 which includes our fee. The total cost to get a spousal visa (aka Marriage Visa) is about $1,726 which includes our fee. Other than that everything is basically the same between the two visas.
Some Important Things To Know About the K1 Fiancee Visa
The Philippines K1 visa process is very detailed and complicated. The paperwork is difficult and complex and it must be completed correctly or your visa petition will be delayed for months or denied altogether.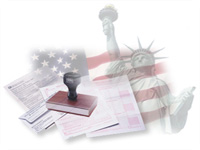 Here is a brief summary of the fiancee visa process.
What Is a Fiancee?
A Fiancee is a person who is engaged or contracted to be married. The marriage must be legally possible according to laws of the state in the United States where the marriage will take place.
In general, the two people must have met in person within the past two years. The Department of Homeland Security's U.S. Citizenship and Immigration Services (USCIS) grants some exceptions to this requirement. For example, it may be contrary in some traditions for a man and woman to meet before marriage.
Sometimes the USCIS considers a person a "Fiancee" even though a marriage contract has been concluded. In such cases, the American citizen petitioner and his/her spouse have not met, and they have not consummated the marriage.
How Does a K1 Fiancé Visa Work?
If you are an American citizen and you want your foreign Fiancee to travel to the United States to marry you and live in the U.S., you must file Petition for Alien Fiancee in the United States.
Filing the K1 Visa Petition
The K-1 visa is similar to processing an immigrant visa petition in that civil and financial documents are required. You must file the Petition for Alien Fiancee with the Department of Homeland Security's U.S. Citizenship and Immigration Services (USCIS) office that serves the area where you live. There are several forms along with an entire package of information which makes up a fiancee visa petition. Note: You cannot file the petition for a fiancee visa at an embassy, consulate or U.S. immigration office abroad.
After the USCIS approves the petition, it sends the petition to National Visa Center for processing, prior to sending it to the embassy or consulate where your Fiancee will apply for a K-1 nonimmigrant visa for a Fiancee and be interviewed in person.
NOTE: The unmarried children under age 21 of the K-1 visa holder may be given K-2 visa, if they seek to accompany or follow to join the primary visa holder. Although the K-1 and K-2 visas are described as nonimmigrant visas, these visas are processed at the Immigrant Visa Unit at the U.S. Embassy.
What Should I Know about International Marriage Broker Regulation Act (IMBRA)?
The International Marriage Broker Regulation Act (IMBRA) has requirements that must be followed.
In order to be compliant with this US law and to ensure there are no problems with ladies who meet US clients and wish to apply for fiancee or spouse visa. It's important that as a US citizen you comply with the IMBRA requirements. The US embassies are now asking for this information when the ladies are applying for a US visa. Failure to demonstrate the lady have been fully informed of any relevant criminal background may lead to refusal of a visa.
IMBRA limits the number of K1 fiancee visa petitions a sponsor can file or have approved without seeking a waiver of the limits.
If you met your fiancee or spouse through the services of an international marriage broker, you must notify USCIS of that fact by answering Question 19 on form I-129F for a Philippines fiance visa also know as a Philippine fiance visa. The term "international marriage broker" means a corporation, partnership, business, individual, or other legal entity, whether or not organized under any law of the United States, that charges fees for providing dating, matrimonial, matchmaking services, or social referrals between United States citizens or nationals or aliens lawfully admitted to the United States as lawful permanent residents and foreign national clients by providing personal contact information or otherwise facilitating communication between individuals.
IMBRA requires that a man discloses all his past criminal history, visa petition history, past marital and divorce history, ages of children under age 18 to the lady BEFORE he can get her contact information or otherwise communicate with her. The international marriage broker must collect this information, then check the National Sex Offender public registry and state public registry for each man, provide all this information to the lady, and secure a signed and written consent from the lady to release her contact information to that particular man.
A Fiancée Is Also an Immigrant
A K-1 visa is a nonimmigrant visa. Because K1 visas permit the holder to immigrate to the U.S. and marry an American citizen shortly after arrival in the United States, the Fiancee must meet some of the requirements of an immigrant visa.
Requirements for a K-1 Visa
You must be a USA citizen. Lawful permanent resident "green card" holders of the United States are not allowed to obtain fiance visas.

You must be able to prove that you are ready, willing and legally able to marry. This means that if either of you has been married previously, you are either divorced, widowed or the marriage was annulled.

Same-sex marriages are not recognized by immigration law for the purpose of immigrating to the U.S.

You have met your Fiancee in person within the previous 2 years prior/before we file your petition for a K-1 visa. You DO NOT have to have had a 2 year long relationship to get a Philippines Fiancee Visa (aka Philippine Visa).
Meeting Requirement: Exceptions: There is a provision in the law that may exempt the petitioner from the meeting requirement "if it is established that compliance would result in extreme hardship to the petitioner." INA § 214.2(k)(2). Unfortunately, such waivers to get a Philippines fiance visa are very rarely ever granted by the USCIS. The "extreme hardship" exception has been interpreted by the USCIS to mean something very close to "impossible". It generally is available only to people who are so disabled that they can't fly at all. The proof of the meeting can consist of photos together, passport stamps, hotel vouchers, phone log records from the petitioner, hotel to the fiancee phone.

You must demonstrate genuine intentions to marry your Filipino fiancee after she arrives in the U.S.

The petitioner must also meet certain income requirements, normally 125 percent of the current poverty level.

There are also new statutes which are part of the Homeland Security Act, which pertains to K 1 Visas that you need to be aware of.

If your fiancee is between 18-21 the embassy requires they get notarized written parental consent from at least 1 parent and if your fiancee is between 22-25 the embassy requires they get notarized written evidence of parental advice from at least 1 parent.
The visa application procedures involve two steps:
Filing the Fiancee Visa Petition (For a Philippine Visa) and approval in the United States.

Approval of the K1 visa at a U.S. Consulate in the country where the beneficiaries currently lives.
A passport valid for travel to the United States and with a validity date at least six months beyond the applicant's intended period of stay in the United States (unless country-specific agreements provide exemptions).

Birth certificates from both of you.

Divorce or death certificate of any previous spouse for both the applicant and the petitioner.

Police certificate from all places lived since age 16.

Medical examination & vaccinations.

Form I-129F (Petition for Alien Fiancee) (aka Philippines Visa). If you have minor children who are eligible to accompany you, then you must enter their details on this form.

Proof of U.S. citizenship, examples include U.S. passport, original U.S. birth certificate, Certificate of Citizenship or Certificate of Naturalization.

Evidence of financial support (Form I-134, Affidavit of Support).

Nonimmigrant Visa Application, Form DS-156.

Nonimmigrant K1 Fiancee Visa Application, Form DS-156K.

Supplemental Nonimmigarnt Visa Application, Form DS-157.

One Application For Immigrant Visa and Alien Registration, Form DS-230 Part 1.
Evidence of approval to marry if you or your fiance(e) are subject to any age restrictions.

One passport size photo.

Proof of valid and ongoing relationship with your Filipino fiancee.

Payment of all fees.
Vaccination Requirements
United States immigration law requires immigrant visa applicants to obtain certain vaccinations prior to the issuance of an immigrant visa. The actual list of vaccinations given to the fiancee is rather long, and United States government agencies publish these lists, however, depending on your age and previous history, you may only need a few of them, perhaps none at all. When you go for your medical exam, the doctor there can help you determine what vaccinations (if any) you will require. The cost of the vaccinations is included in the fee for the medical exam.
Required documents for the K-1 visa:
Original and Photocopy of Proof of Payment for the Visa Interview.
Passport and photocopy of first and last page of your Passport.
Officially issued copy of your birth certificate.
Copies of Termination of Prior Marriage (if either petitioner or fiancee has been previously married).
Police Clearance (recent copy).
Foreign Police Clearance (if fiancee has resided outside the country after the age of 16. This shall include residence as an expatriate or overseas contract worker).
Evidence of Financial Support which shall include the Affidavit of Support which shall be filed up by the petitioner, and a copy of the sponsor's most recent Federal income tax returns as well as the previous W-2 of the petitioner.
Evidence of your ongoing relationship (Necessary for a Philippines Visa).
That's a lot of work. Right?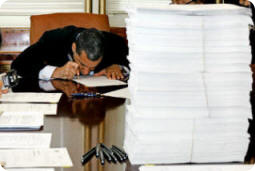 Do you really want to have the hassle of reading all that material and filing out all those forms?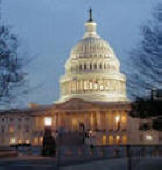 If you were to just go by the directions on the U.S. Government web site for the Fiancee Visa or Marriage Visa,you may have your application for a visa rejected and you must start all over again. There are certain rigid requirements that you must adhere to, there are things that you must know about that you simply are not advised about on the these Government web sites. You are not just allowed to make the corrections, as the process has to be started from the beginning again with another payment of the filing fee and that also means more delays and more money.

Do it yourself?

The United States Embassy in Manila has a 50% denial rate for fiancee visas.
This is how the process works. After you think that you have filled out all the forms correctly and you have thought of "everything", you send in your fiancee visa package to the government. Now it sits there for 3-5 months before anybody picks it up and looks at it.
If they notice you did not check the correct box, or you accidentally put the wrong information in the wrong place or a thousand other reasons they have to deny your petition; they ship your entire package back to you and tell you it has been rejected.
Now you have to fix the mistakes, send it back to them, and wait another 3-5 months for somebody to pick it up again and look at it again. Hopefully, this time it is perfect, or is it. They did not check your entire petition the first time; they just rejected it when they found the first error. They never said there were no other errors in your petition package.
That is just the United States side of the petition; you also have to deal with the Philippine government. The U.S. Embassy in Manila is one of the toughest Embassies in the World to get a K-1 visa from. A great deal of effort is undertaken by the U.S. government to scrutinize each K-1 visa application and reject filings for any "legitimate" reason, including minor procedural errors. Attempting this process by yourself is VERY RISKY.

Do you want to set yourself up to make mistakes and have to reapply?
Well, now you don't have to. We'll do the whole thing for you!
We'll do it right the first time and we'll do it fast.
About Us:

Let our team of professionals take you through the entire process from Start-to-Finish.
We make it simple and as stress free as possible for you and your loved one.
Call for a Free Consultation
702-426-4503
M-F 9am-5pm Pacific Time
Beware
While working with a professional company can have dramatic benefits, it is important to understand that many companies who advertise these types of visa services are neither very knowledgeable nor very professional. Some companies charge high fees and do very little work for those fees. Most are not experts in working with Filipino fiancee visas or Filipino fiancees. They say that they are so called "experts" in visas in all countries, the world over. Well, that is just nonsense. No one company can know all of the thousands of rules and regulations that pertain to that many nations. Filipina Fiancee Visa Service works only with Filipino visas. This makes us true experts in the Philippines and we know everything about the Philippines Immigration Process. We know all the important little details that are critical to your success in obtaining a Philippine Visa.
Also, don't be fooled by high priced lawyers claiming only they can help you, that is just nonesense. We do the exact same service as they do at half the cost or less.

Whether you need a Marriage Visa or a Fiance Visa, you can trust the Professionals at Filipina Fiancee Visa Service. We have helped thousands of couples get their US K-1 Fiancee Visa, K-3 Visa, CR-1 Visa, Marriage Visa, and their Adjustment of Status (Green card).
SO HERE'S YOUR CHANCE.
Let us help you get your future wife in the United States FAST!
We'll do all the work.
You'll start enjoying your happy marriage with the one you love very soon!

---