"Announcing a Fast, Easy Way
To Get Your Fiancee Visa."
Avoid the hassle of dealing with the government bureaucracy. Let us give you professional assistance at a fee you can easily afford!
Start a new Life in the USA with a Fiancee / Fiance Visa!

Government bureaucracy can surely deny you and your fiancée the happiness you deserve. You must apply for a fiance visa if you are a citizen of the United States and want to marry a foreign fiancée. Obtaining fiancee visas is never easy because there is so much bureaucracy involved. It could take months and months before your petition goes through.
The United States government is definitely very eager to screen all the people seeking admission into the United States. This is for the purpose of weeding out people with ill motives like criminals, terrorists, and the like. However, in the process of weeding out unwanted people, genuine applicants, and couples that are in love and want to marry, often find themselves mired in bureaucratic procedures.
Fiancee Visa Preparation Services for U.S. Citizens
To do a fiancee visa you must be a US Citizen, they are not available to Permanent Residents (Spouse Visas are available to Permanent Residents).
Who Are We?
We are Filipina Fiancee Visa Service and we are located in Las Vegas, Nevada, USA. We are a Christian company and our business is guided by Christian principles including treating our clients the way we would want to be treated. We understand how important this is to you! We help over 1,000 couples each year to get their fiancee visa.
Filipina Fiancee Visa Service was created with the goal of assisting United States citizens to marry their Filipina sweethearts. We are experts with the fiance visa process and K1 visa preparation. We have a 100% Success Rate. If you will follow our instructions your approval is guaranteed. We were doing fiancee visas for over a decade before we moved to Nevada and this is our 14th year in business. We will give you a level of service which will amaze you.
How Long will it Take to get a Fiancee Visa?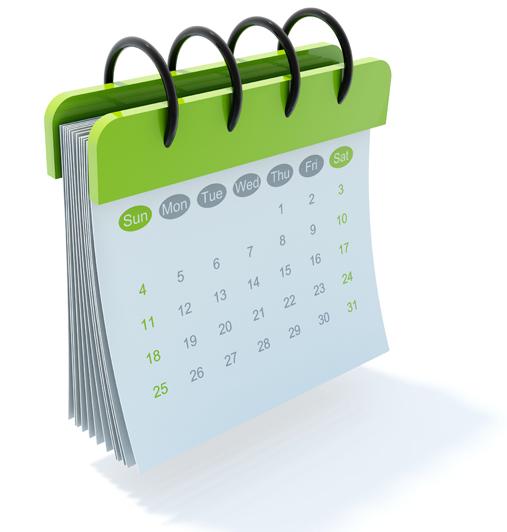 A fiancee visa is the fastest and easiest way to go. Currently it is taking about 6 months to get your loved one here with fiancee visa from the date of filing. We have quicker approval times than most individuals trying to do it on their own. It could easily take you 12 months or more doing it yourself without our help. We process over 1,000 fiancee visa petitions every year. If you have not been to meet your fiancee in person yet, there are things you need to know and take with you when you go. We HIGHLY recommend signing-up for our service 1-2 months prior to your trip to meet him or her so we can get a head start on all the K-1 visa paperwork and we guarantee that your bride will be here sooner! This way you will get started right and avoid costly mistakes from the very beginning.
Note: It is NOT necessary that your foreign fiancee have his or her passport for us to file the petition. They won't need that for several months.

What if I get Married in the Philippines?
The fiance visa is faster than a marriage visa. The marriage visa typically takes about 8-9 months to receive and there is a lot more red tape involved. Plus it takes nearly 3 weeks for an American to get married in the Philippines. To read more about a marriage visa please go here.
Do you have to Meet your Fiancee in Person before you can get a Fiancee Visa?
Yes, this is a requirement. There are certain exceptions that apply but to put it simply; it's almost impossible to get an exception to this rule unless it is medically "IMPOSSIBLE" for you to fly.
How long must we be in a relationship to file for a fiancee visa?
Many people are confused about this. The law does NOT say that you must have had a 2 year relationship, it says that you must have met in person in the 2 years (24 months) prior to the filing of the fiancee petition. Even if you have only known each other for 1 month we can still get you a fiancee visa.
We serve all 50 states
We assist clients all over the United States, Guam, Puerto Rico, and U.S. service members stationed around the world with getting a Fiance Visa or a Spouse Visa. Most of our clients live nowhere near us. It makes no difference whether you live close to us or half way around the world.
Mga Taong Mapagkakatiwalaan
at
Trabahong Maaasahan!
Can You Get Married on a Tourist Visa or Visitor Visa?
Yes you can but the odds of a Filipina getting a tourist visa to the USA are extremely low. It is very rare that a single person, unless independently wealthy with a long standing high balance bank account and deed/title to house, receives a visitor visa.
Same Sex Fiance or Marriage Visa
With the repeal of the Defence of Marriage Act (DOMA) The US Immigration Service provided basic information for U.S. Citizens wishing to sponsor their same-sex spouse or same-sex fiance. This information has now been expanded to include sponsoring children and family members of same-sex marriages.
Filipina Fiance Visa Service is ready to prepare your same-sex fiance visa petition, same-sex spouse visa petition, and children and family member visa petitions of same-sex couples.
The Income Requirement
The U.S. Sponsor must meet the Government's income requirement. The income requirement is 100% of the current poverty guidelines set by the Government. You can find that HERE. The Sponsor (US Citizen) must meet the income requirement by themselves, they are NOT allowed to use a co-sponsor, they are allowed to use a combination of income and assets. Income from social security and social security disability is accepted.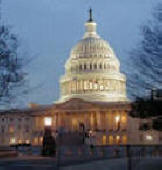 Bringing your Fiancee to the USA is a Complex and Lengthy Process
If you use an attorney to help you it will cost you $1500-$5000. That's a huge amount of money. We charge only $600 which is far less than an attorney and we do exactly the same thing. We make it Easy, Simple. and Affordable to start your New Life in the USA with a fiance visa.
Most companies do fiancee visas for every country in the World and do not understand all the complex issues of how the Philippine fiance Visa process works because they are not specialists. We have been working exclusively with the US Embassy in Manila for well over a decade and we are experts with the Philippine Fiancee Visa Process.
Government Web Site?
If you were to just go by the direction on the U.S. Government web site for the Fiancee Visa or Marriage Visa, you may have your application for a visa rejected and have to start all over again. There are certain rigid requirements that you must adhere to, there are things that you must know that you simply are not advised about on these Government web site. They leave many critical details out. Understand that you are not just allowed to make the corrections, as the process has to be started over again from the very beginning with another payment of the filling fee and that also means more delays and more money.

Do it Yourself?
The United State Embassy in Manila has a 50% denial rate for fiancee visas.
This is how the process works. After you think that you have filled out all the forms correctly and you have thought of "everything", you send in your fiancee visa package to the government. Then it can sit there for 3-5 months before anybody picks it up and starts looking at it.
If they notice you did not check the correct box, or you accidentally put the wrong information, or you put it in the wrong place, or a thousand other reasons they have to deny your petition; they pack it up and ship your entire package back to you and tell you it has been rejected.
Now you have to fix the mistake, send it back to them, and wait another 3-5 months for somebody to pick it up again and look at it again. Hopefully, this time it is perfect, or is it? They did not check your entire petition the first time; they just rejected it when they found the first error. They never said there were no other errors in your petition package.
That is just the United States side of the petition process; you also have to deal with the Philippine government. The U.S. Embassy in Manila is one of the toughest Embassies in the World to get a Fiancee Visa from. A great deal of effort is undertaken by the U.S. government to scrutinize each Fiance Visa application and reject fillings for any "legitimate" reason, including minor procedural errors. Attempting this process by yourself is VERY RISKY. Do you really want to set yourself up to make mistakes and have to reapply?
Do you really want the hassle of reading all that material and filling out all those forms?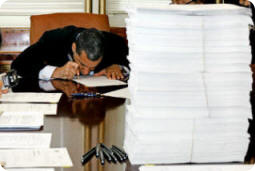 What We Will Do For You
We do the EXACT same thing as lawyers at a fraction of the cost.

We will answer any and all questions that you or your fiancee may have.

We'll guide you every step of the way from Start-to-Finish. We are here to support you all the way through the US Embassy interview.

We prepare all the forms...all you do is sign them.

We have quicker processing times than individuals trying to do it on their own. Your fiancee will be here with you sooner!
We will find any problems that may cause the U.S. Immigration Service to "RED FLAG it and kick it out of the system and fix them BEFORE we file.

We will prepare a

PERFECT

and impressive

K-1 visa petition package

for you.

We prepare your fiancee for his or her Embassy interview. We provide Full Embassy Interview Preparation & Support.
We have a proven track record in dealing with the U.S. Embassy in Manila.
Avoid costly mistakes and subsequent delays.

Once a mistake is made, it's too late.

We are Trustworthy, Private and Secure. We will never release or sale your information for any commercial or third party usage.

We specialize in Fiancee & Spousal Immigration Paperwork for all 50 States and for our United States Military stationed around the globe protecting our freedom.

You will be able to check the status of your petition online anytime from anywhere in the World.

We Make it Easy and Stress Free!

Low, flat fee - No hidden costs or fees to get a fiancee visa.

Our fees are the most reasonable you will find anywhere and we have the experience you need.

We accept Visa, MasterCard, Diners Club, American Express, and Western Union, or you can postal mail us a check or a money order.

We have a 100% Success Rate!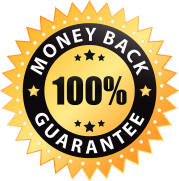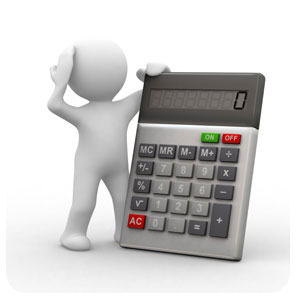 Total Cost for a Fiance Visa
*$600 Total Fee to Filipina Fiancee Visa Service (To get started)
*$535 Filing Fee to US Immigration Service (Due when petition is filed)
*$345 Adult Medical Fee to Clinic (Paid by Alien)
*$265 Visa Fee to Embassy (Paid by Alien)
**$1,745 Total All Fees** It costs only $600 to get started today!
THERE ARE NO HIDDEN FEES OF ANY KIND!
You cannot pay all these fees to us, you only pay us the $600 to get started and you will be the one who pays the other fees directly to the various government agencies when they are due. You would have pay the government fees even if you were to do this by yourself.
*We charge you an extra $100 per child that you want to include. The child will also be issued a visa (K2).
Extra Fees Per Child to be included
*$100 Total Fee to Filipina Fiancee Visa Service (To get started)
*$185 Child Medical Exam fee (14 years and younger) (Due months from now)
*$265 Embassy Visa Fee (Due months from now)
**$550 Total All Fees Per Child**
Summary of K-1 Fiance Visa: Price Details
| | |
| --- | --- |
| Stage 1 - USCIS K-1 Fiancee Petition | |
| Full USCIS Support | |
| Unlimited Phone Support | |
| Unlimited Email Support | |
| Analysis of your case and all pertinent details | |
| We prepare all forms | |
| Online Petition Tracking | |
| Stage 2 - US Embassy & Visa Issuance | |
| Preparation of all Required Forms | |
| Financial Support Affidavit Preparation | |
| Complete Guidance for the Medical Examination | |
| Full Embassy Interview Preparation & Support | |
| Full Support all the way through receipt of the Visa | |
| | |
| FEE FOR OUR SERVICES (No Hidden Fees) | $600 |
Get Started Today!
Order Online 24 Hours a day, 7 Days a Week
ORDER HERE
Yes, I agree to the Terms & Conditions.
Fiancee Visa Assistance
Pay Total $600
(Plus Fee of $100 Extra Per Child)
You can also call us at 702-426-4503 with your
credit or debit card to place your order.
Have Questions? Call for a Free Consultation
Filipina Fiancee Visa Service
702-426-4503
M-F 9am-5pm Pacific Time
Disclaimer: Filipina Fiancee Visa Service is not associated with any government agency. Our services include everything you need to get your visa and/or green card, but does not include legal services, legal advice or legal representation of any kind. Filipina Fiancee Visa Service is not a law firm and is not licensed to practice law in any state. Neither Filipina Fiancee Visa Service nor its employees claim to have any special knowledge of immigration law and do not give legal advice. Time estimates which are printed on our website or given over the phone, are just that, estimates, and we do not guarantee that you will have the same results. We have done our very best to give you accurate and realistic time estimates but there are many factors involved which are beyond our control so processing times will vary and we make no guarantee that you will have your visa in a certain amount of time.