Required Documents for Fiancee Visa, K1 Visa, Marriage Visa

To get your petition filed we will need the following items:
Photocopy of the first page and entry and exit stamp page(s) of U.S. citizen's passport.

Copy of both of your birth certificates.

Copies of Termination of EVERY Prior Marriage (if either petitioner or fiancee has been previously married).

Pictures of you together.


Later (Months from now) you need the following items:
Evidence of Financial Support, which shall include the Affidavit of Support by the petitioner, and a copy of the petitioner's most recent Federal income tax returns as well as the previous W-2 of the petitioner.

Evidence of your ongoing relationship which can be cards, letters, emails, chats, or phone bills.
We Provide Fiancee Visa Preparation Services for U.S. clients
About 50% of fiancees fail to receive their visa on the day of interview. Failure to issue the visa on the day of the interview can lead to lengthy and grueling delays. Get your bride by your side quickly by using the professional services of Filipina Fiancee Visa Service. We are experts with the K1 fiance visa process for the Philippines and K1 visa preparation. We work exclusively with U.S. clients who have fiancees from the Philippines and we have an outstanding success rate!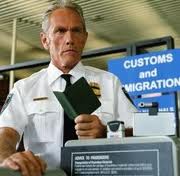 Disclaimer: Filipina Fiancee Visa Service is not associated with any government agency. Our services include everything you need to get your visa and/or green card, but does not include legal services, legal advice or legal representation of any kind. Filipina Fiancee Visa Service is not a law firm and is not licensed to practice law in any state. Neither Filipina Fiancee Visa Service nor its employees claim to have any special knowledge of immigration law and do not give legal advice.