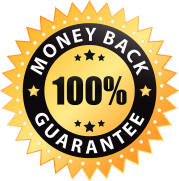 Total Cost for a Fiancee Visa
*$600 Total Fee to Filipina Fiancee Visa Service (To get started)
*$535 Filing Fee to US Immigration Service (Due when petition is filed)
*$345 Adult Medical Fee to Clinic (Paid by Alien)
*$265 Visa Fee to Embassy (Paid by Alien)
**$1,745 Total All Fees**
It costs only $600 to get started today!
THERE ARE NO HIDDEN FEES OF ANY KIND!
You cannot pay all these fees to us, you only pay us the $600 to get started and you will be the one who pays the other fees directly to the various government agencies when they are due. You would have pay the government fees even if you were to do this by yourself.
*We charge you an extra $100 per child that you want to include, in addition the government will charge you $450 in government fess per child (Paid months from now). The child will be issued a K2 visa.
Summary of K-1 Fiance Visa: Price Details
| | |
| --- | --- |
| Stage 1 - USCIS K-1 Fiancee Petition | |
| Full USCIS Support | |
| Unlimited Phone Support | |
| Unlimited Email Support | |
| Analysis of your case and all pertinent details | |
| We prepare all forms | |
| Online Petition Tracking | |
| Stage 2 - US Embassy & Visa Issuance | |
| Preparation of all Required Forms | |
| Financial Support Affidavit Preparation | |
| Complete Guidance for the Medical Examination | |
| Full Embassy Interview Preparation & Support | |
| Full Support all the way through receipt of the Visa | |
| | |
| FEE FOR OUR SERVICES (No Hidden Fees) | $600 |
Why Not Get Started Today!
Order Online 24 Hours a day, 7 Days a Week
ORDER HERE
Yes, I agree to the Terms & Conditions.
Fiancee Visa Assistance
Pay Total $600
(Plus Fee of $100 Extra Per Child)
You can also call us at 702-426-4503 with your
credit or debit card to place your order.
Have Questions? Call for a Free Consultation
Filipina Fiancee Visa Service
702-426-4503
M-F 9am-5pm Pacific Time
Disclaimer: Filipina Fiancee Visa Service is not associated with any government agency. Our services include everything you need to get your visa and/or green card, but does not include legal services, legal advice or legal representation of any kind. Filipina Fiancee Visa Service is not a law firm and is not licensed to practice law in any state. Neither Filipina Fiancee Visa Service nor its employees claim to have any special knowledge of immigration law and do not give legal advice.